BasePress Pricing
Choose the WordPress Knowledge Base Wiki Plugin version that suits your project best and start creating high quality documentation in no time
Lite
FREE
Multiple Knowledge Bases
Advanced search bar with live results
Unlimited section hierarchy
Boxed and List view for sections
Breadcrumbs
SEO friendly permalinks
Drag and Drop reorder for KBs and Sections
Icons Manager
Knowledge Base Widget
Sections Widget
Related Articles Widget
3 Themes included
DOWNLOAD
Premium
*
All features included in Free plan
Content Restriction
Articles Voting and User Feedback
Automatic Table of Contents
Articles Navigation
Drag and Drop reorder for articles
Tags Support
Popular articles widget
Shortcode Editor
Multisite support
Statistics
SearchWP integration
WPML integration
1 year of updates and premium support
Distributed by Freemius
BUY NOW
*Premium licenses will automatically renew one year after purchase. This can be cancelled at any time.
You are fully protected by our 100% Money Back Guarantee. If during the next 30 days you experience an issue that makes the plugin unusable and we are unable to resolve it, we'll happily offer a full refund.
★★★★★
Best Knowledge Base Plugin
I've been looking for a solution like this for a couple of months now. This is by far the best Knowledge Base plugin on WordPress that I've come across and I've tested a fair few! Keep up the good work and thanks for developing such a solid Knowledge Base solution for WordPress!
claytonchase
★★★★★
Great plugin, great support
Tried a bunch of different knowledge base solutions (both WordPress plugins and stand alone saas) over the past weeks and all of them were either not customizable enough or buggy and annoying. Basepress is refreshingly easy to setup yet highly customizable. It integrated easily into our website and even supports multiple languages with WPML. Support is very responsive and even helped with a custom code tweak. Couldn't be happier. The premium version is well worth the price.
dbvienna
★★★★★
Very professional plugin
I use BasePress on my website for many months and it became one of the indispensable pillars of my customer service. It is very reliable and user-friendly, and the support is fast and efficient.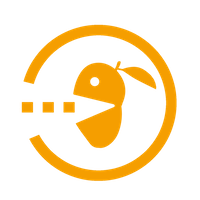 Christoph Amthor
★★★★★
basepress knowledge base
I have given 5 start because the plugin is great, but the customer service is unbeatable. I appreciate basepress.
James Schwartz
★★★★★
Perfect for my site!
Very handy for our company website!
PayMoto Team
★★★★★
Probably the best Knowledge Base plugin
We tested quite a lot of Knowledge Base plugins and none of them was as good as BasePress Knowledge Base. We really appreciate all the options it offers and that it is very flexible. We received great support from Eliot and are happy customers.
refiner
Frequently Asked Questions
What do I get when I purchase BasePress?
When you purchase BasePress you are entitled to 1 year of updates and support via email. There is an automatic annual renewal after that period and we will send you an email a month before to remind you. You can cancel the renewal at any time if you wish so.
Does BasePress work with any WordPress theme?
We have put all the effort to make BasePress as compatible as possible. Yet depending on your WordPress theme you may need to adapt the look via css for a perfect fit. Theme customization is not included but we can guide you in the right direction.
What happens if I cancel the automatic renewal?
If you decide to cancel the automatic renewal you can keep using BasePress but you won't receive the latest updates and support. You can still renew your subscription at any time in case you need.
What happens if the plugin is not compatible with my WordPress installation?
BasePress has been tested and should work with any WordPress site from version 4.5 or higher. If for any reason it does not work for you and we cannot help you resolve the problem you can ask for a refund within 30 days from your purchase.